Doing fitness seriously might add up some sweat just by thinking about it. It's a physical training that also needs mental readiness. But doing it the fun way might actually push you even more through your set boundaries and routines. If you have supportive friends and families, you can do fitness and take yourself to the next level.

Together, you can take bicycle rides, mountain trekking, swimming, jog and even do a small picnic right after it. And the best way to do it is the cheap way. No transportation, taking it a challenge will lead you to rely more on your physical being rather than relying on other things like transportation through vehicles. Rather, use transportation like mountain bikes and bicycles.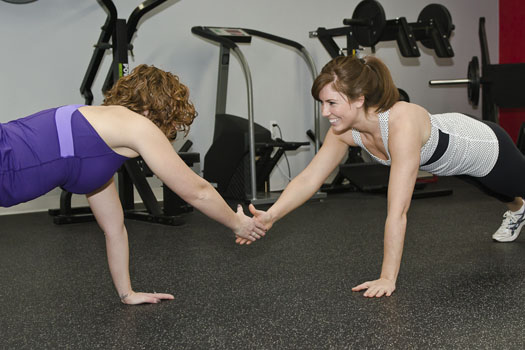 Having a fitness partner is always the best, so find yourself a tough one and who can accept challenges. You can team up together and accomplish routines by taking turns in doing it. Keep each other motivated, inspired and keep tracks on both health and foods you consume, track your calorie intake, burned calories, sets of routines finished and keep pushing each other up.